A walk through the village of Salla Rautela is a great way to see how an old Kumaoni village functions. On a good day, you may also see the entire Kumaon Himalayan range.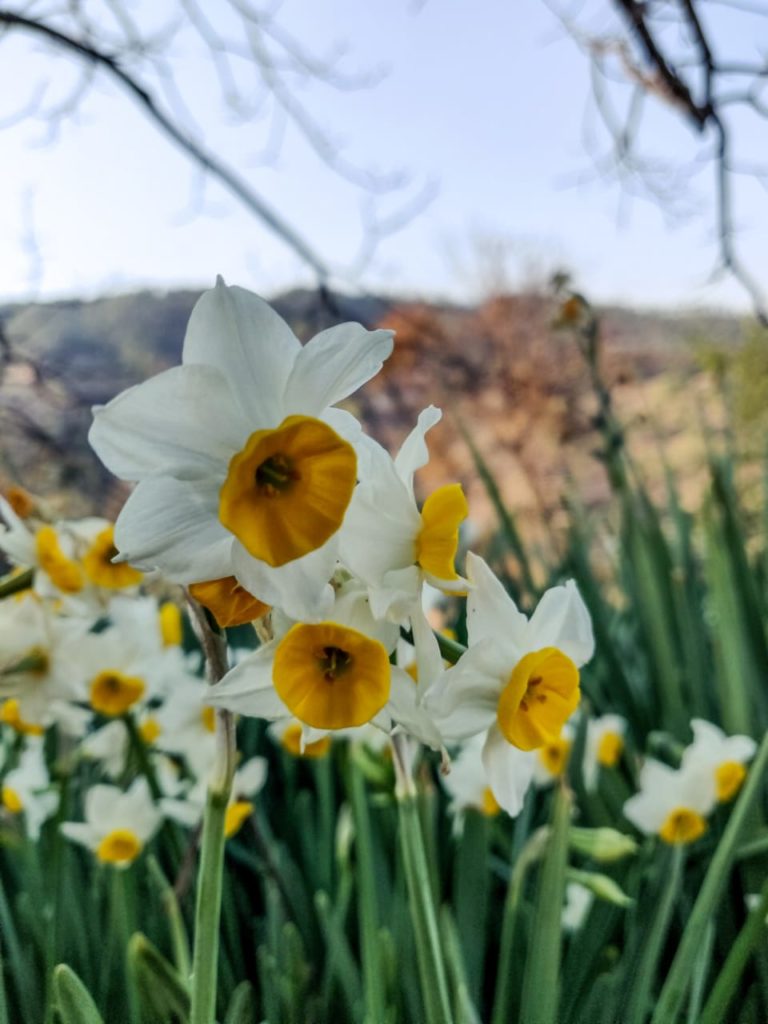 This guided walk will help you explore more about life in a Kumaoni village through its architecture. We will be visiting the village of Salla Rautela. On the way you'll learn a bit more about the local vegetation – including the dreaded Bichhu – and the local crop pattern.
We will also visit some of the local houses with their beehives, holes for swallows and the beautiful Likhai work done on the doorways. There are also Hawandastas, the persimmon and reetha trees and all the activity of the villagers. In autumn, you'll see the daffodils in bloom.
The village takes on different hues at different times of the year. Summers are usually used for planting new crops. The monsoons are great to see the green fields. During autumn, the village is buzzing with activity as grass is cut and the haystacks are made to keep grass for the cattle during the winters. You may see some Verditer Flycatchers and Alexandrine Parakeets also in the village (If you're interested you can also take a forest and birdwatching hike). This village walk is both a cultural and architectural immersion into life of Kumaon. During Diwali, the roses posing as a backdrop of the Aipan work is also a great sight.
The village is especially interesting just before Holi.
Only logged in customers who have purchased this product may leave a review.