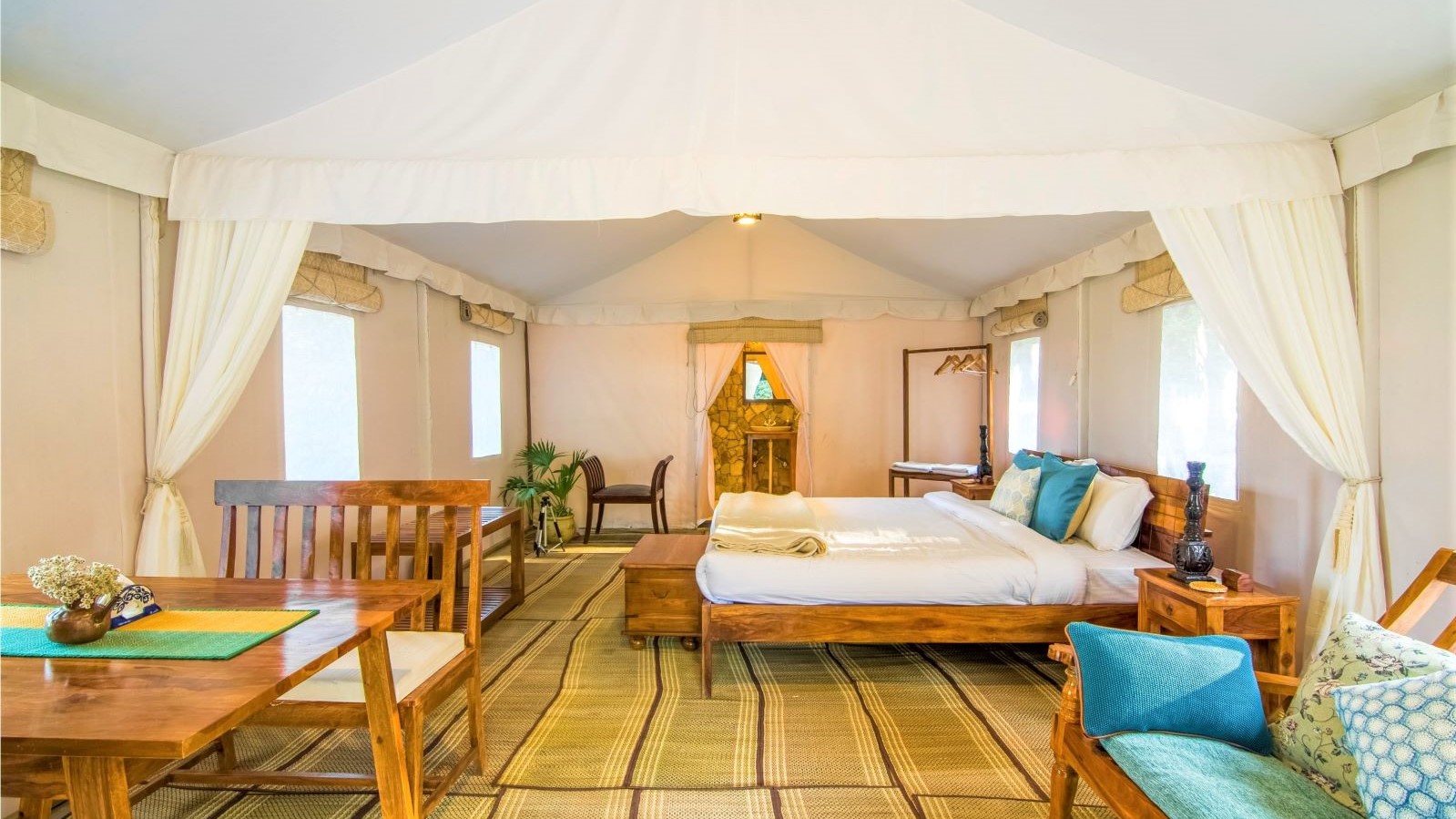 Boutique Hotel in Uttarakhand
At Nayalap, you will find the embodiment of boutique. The large rooms and bathrooms, the plush linen, the staff in attendance the customisation for all guests, ensure that Nayalap will provide you services tailored for all your needs.
Meal requirements are catered to
Seasonal harvest is used (Read more about our sustainability initiatives.)
There's some improvement to service or room before every guest
Being boutique means being small. Small (4 rooms) ensures that no guest is unattended to – and the experience is different for every guest – just how they like it. Vegans love the use of millets and seasonal vegetables in the cuisine. Those who'd like to experience their own favourite foods can have it tailored for them. And those who love local food will find a very different and fresh table laid out.
Luxurious tents ,beautiful place Shitlakhet , amazing food , nature at its best and peace of mind. Tanuja is a great host and the boys team is equally good.

Pratibha, Nov 2021
Being a boutique hotel in Uttarakhand also means that the stay is different for everyone. Those who want to wake late and take it easy will find the peace at Nayalap relaxing. Those who love to go on an adventure will love the many hikes around and nearby. Those who'd like to drive will find the towns nearby interesting.
Every guest has thus been different and being boutique in Uttarakhand has ensured that we have kept most requests. Those with pets, those without, those who are explorers, those who are not, those who are tired and those who are not. We believe going boutique is the way to go and we have loved being that for the last 4 years.