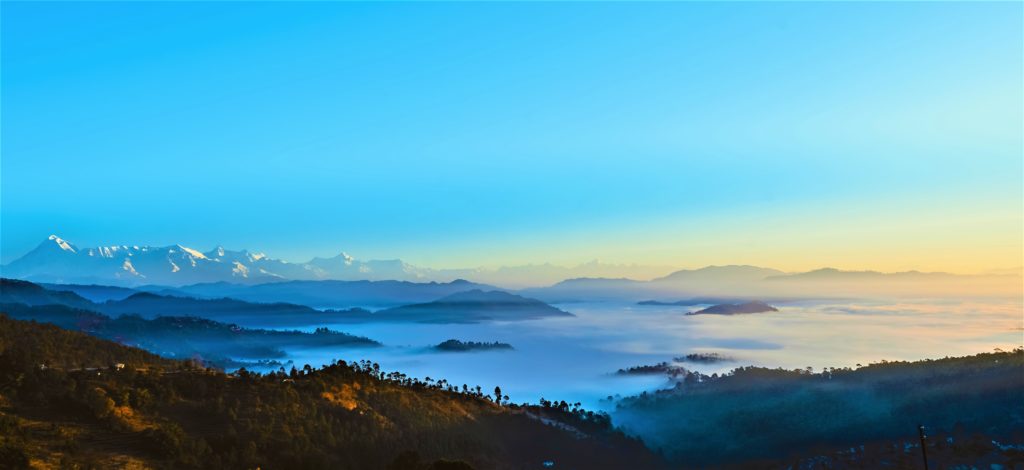 Sitlakhet and the villages surrounding it (including Salla Rautela) makes for a very interesting cluster that seems to have had a cosmopolitan history – having proximity to the significant town of Almora.
Sitlakhet is located 30km from both Ranikhet and Almora. Historically, it has been known as the market and gateway to the temple of Syahi Devi – attracting pilgrims locally on special occasions. Sitlakhet is known such because of the oak forests near it which keep it close or "Sitla".
Economy of Sitlakhet
The villages around Sitlakhet have had a primarily agrarian economy. However, with better opportunities in cities like Haldwani, Dehradun, and Delhi, few people tend to the large landholdings. Local and introduced monkeys also create havoc and dissuade the local population from following this lifestyle.
However, while many families have shops now, there are many who still grow the traditional crops including, Lai, Gadheri, Bhat, Gahat, Rajma, and Pumpkin, and gather chestnuts and walnuts. Immigrants from Nepal help in working on the crops or with village chores as may be necessary.
Historical Significance
Being on a juncture between Almora and Ranikhet, the region witnesses its own set of historical tourists – Bhabariyas or shepherds who trek with their sheep from Joshimath to the plains of Ramnagar during the winter months in search of grass. They cover the route of 300km in a span of 2 months. On the way, they stay over at Sitlakhet, and you can spend winter mornings navigating through the maze of wool.
Sitlakhet and the mountains of Syahi Devi have also been hunting grounds for the British and old British trails are still used. The oak forests still hold a lot of water and the British pipelines that supplied water to the town of Almora from Syahi Devi (a distance of 30km) are still in service.
In the evening, while sipping your whisky, you'd see the lights of Almora in the distance. In the day, you'll see the Kilmora tree from which the name Almora is derived. You will love seeing the busy markets of this 16th Century town. Almora has seen war and culture like most major cities in India have.
Exploring Shitlakhet
Shitlakhet is known for its natural beauty. Local residents fiercely protect this beauty. A plethora of wildlife live in the rich oak and pine forests of this region. The panoramic views of the Himalayas from various points on various hikes make for excellent visual memories. The temples dotting the landscape help give an insight into local myth, history and legend.