It's not often that you find a place run in the hills which is so well integrated with the local life around it as Nayalap is. Much of this has to do with the proprietor of the place, Tanuja Sah, who hails from Nainital. She has family ties in the village of Salla-Rautela, close to which the property is located. The place is unique and very special.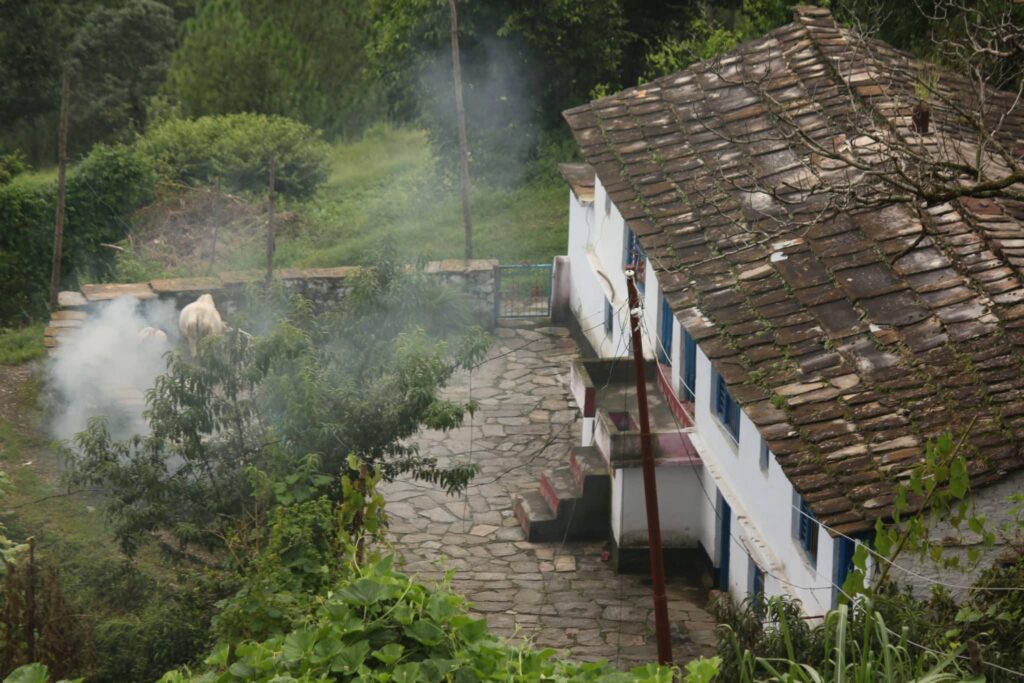 What makes Nayalap unique
The local people have accepted the place completely. While staying with Tanuja you get to experience the deep warmth of the people from the village who treat you like family. This includes being invited to Jagars and naming ceremonies for newborn babies. You will also be welcomed to the Holi celebrations where women move from house to house singing Holi songs and dancing.
This integration is also reflected in the way the space of Nayalap has been designed. You will not find barbed wires or fences demarcating Nayalap from the village. A roughly hewn stone wall around the property pre-existed Nayalap but within this is also a small terraced farm of one of the villagers. The neighbors feel free to cross the property on their way back from the market. You can also stop them for a chat on their way back after collecting firewood in the forest nearby. Often they will stop for a friendly chat with the guests, the staff or Tanuja. Almost every day, the goats of a local goatherd wander into the property on their way back home. Their owner would be harking after them to get them back on the right path.